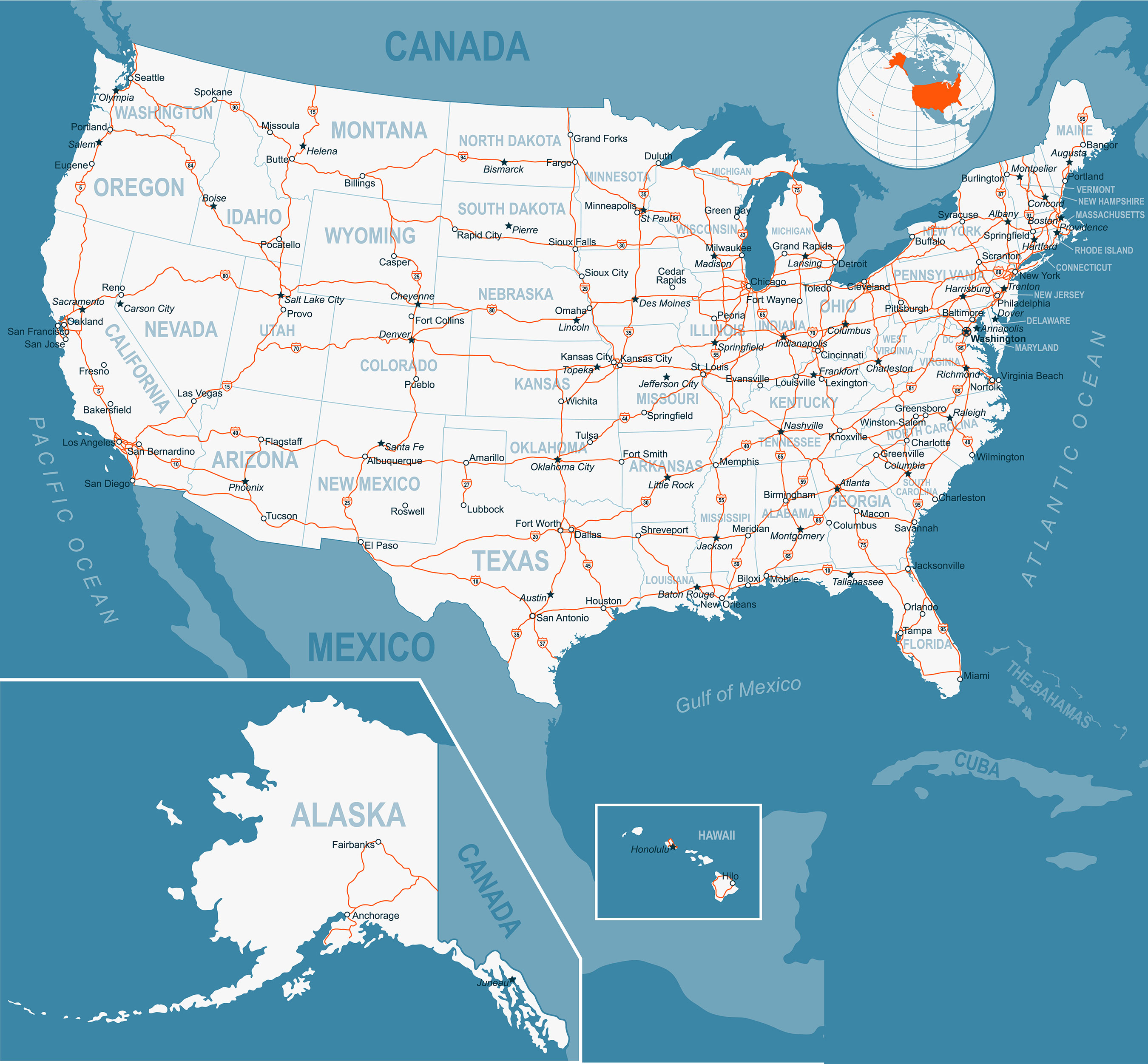 Road map of the United States of America
Technically this map is a US Highway Map but really when look at the whole of the United States of America do you really need a road map? That is what Google maps is for. What we have here a good reference chart that let's you plan your next transcontinental trip.
It has all the famous highways like "Route 66" but also has the minor and lesser known highways. We have kept it clear and easy to read. You just need to click on the map to enlarge it and you will be able to see all the small details. The map didn't change much in the year 2018 and will not being changing in 2019. So you can consider this a Road map of the USA for 2019. It also has all the major US cities.
Go to this map for a more complete and detailed USA Map.